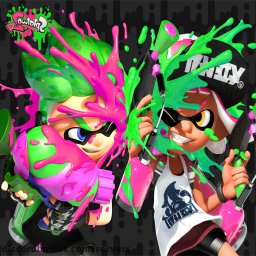 Splatoon Discord Server
0
Full Splatoon Server information, with invite link to join, along with Gaming channels and any related servers.
0
upvotes in March
The Splatoon Discord server has 10 online members and 0 upvotes.
Splatoon is a Gaming Discord Server.
Splatoon Discord Server Described
: YEA this is totally pog lets go this is a short description
YEAAAAA but this yea is longer akfj ;akldha;fkas;f I like cheeessseeeeeee jkafhkl ;fajdfka;fakfl;aj Bruh why won't it let me do stuff that really hurts my feelings
Information
10
Online
14
Members
Similar Discord Servers
0
8,218 Online 42,971 Members
Official Discord channel for r/Splatoon. Find teammates, make friends, share art, trade gear, discuss strats, and more!
0
2,315 Online 13,469 Members
A friendly and welcoming Splatoon community! Come hang out! We've got all kinds of channels! Splatfest hype!