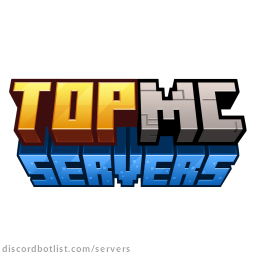 Top Minecraft Servers Discord Server
0
Full Top Minecraft Servers Server information, with invite link to join, along with Gaming channels and any related servers.
0 upvotes in June
41 Online
349 Members
The Top Minecraft Servers Discord server has 41 online members and 0 upvotes.
Top Minecraft Servers is a Gaming Discord Server.
Top Minecraft Servers Discord Server Described
: TopMCServers is among the best Minecraft Server Lists
come check out our Minecraft server list website at: topmcservers.com we have hundreds of servers to choose from.
Similar Discord Servers
0
14,834 Online 171,799 Members
Spice up your Discord experience with our diverse range of Discord bots and servers!
0
3,576 Online 143,593 Members
Hope The Best Server For Chatting & Gaming , and more!