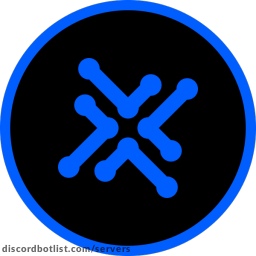 XDAO Community Discord Server
0
Full XDAO Community Server information, with invite link to join, along with any related servers.
0
upvotes in March
The XDAO Community Discord server has 1.36k online members and 0 upvotes.


XDAO Community Discord Server Described
: A community of true XDAOists who believe in decentralization and love collaborative governance

Hey, blockchain enthusiasts and DAO builders around the world! 👋

Come join our developing community under the XDAO. XDAO is a super fast-growing DAO ecosystem.

Do you want to know more about decentralized autonomous organizations? This is the place for you!

We provide:
Knowledge
Friends
Support
It's NOT BORING AT ALL!
Information
1,360
Online
47,674
Members
Similar Discord Servers
0
70,971 Online 592,686 Members
Discord server made by Axiore for Axiore's fans. Feel free to join. We are a chill and relaxing community.
0
30,038 Online 244,505 Members
The official Discord for the Police Roleplay Community and Emergency Response: Liberty County on Roblox!