Search Anime and Manga!!
Get anime descriptions, previews, ratings, episode count, etc… using just the anime/manga name. Fetches info from AniList.co.
Commands:
//anime <name>
//manga <name>
//character <name>
//quote [optional character name]
//help
//invite
Bot Website
Supprt Server
AniList.co
Screenshot: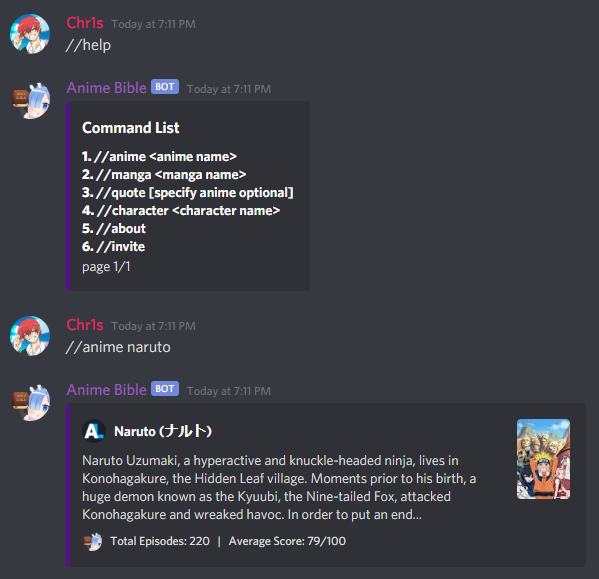 Report issues/Feature requests to:
christopher#8888

Check out the home page for the full Discord Bot List.