Assac_Cream Discord Bot
0
Full Assac_Cream Bot guide, with invite link to add to your server, along with Fun commands and any Discord bot upvote rewards.
0
upvotes in March
Assac_Cream Discord Bot Described
: More fun, Earn gold and Buy Item, Discord Game Bot AssacCream.

Discord Game Bot, AssacCream!




AssacCream is a discord bot for play discord more fun.




Earn gold, Buy item and use item is AssacCream's contents.




[Q&A] (Korean)

Q. 아삭크림은 어떤 기능이 있나요?
A. 아삭크림은 대표적으로 일을 하여 골드를 벌고, 골드를 사용하여 아이템을 구매하고 사용하거나 유저에게 선물하는 기능과, 다양한 확률적 이벤트들이 있습니다

Q. 버그로 골드&아이템이 없어졌어요. 어떻게 해야할까요?
A. [지원 디스코드 서버]로 들어오셔서 잃어버린 아이템 또는 골드의 양과 어떤 상황이였는지를 적어주시면 확인 후 복구해드립니다

Q. 아삭크림을 서버에 초대하고 싶어요!
A. [초대 링크]를 클릭하여 서버에 초대하실 수 있습니다

Q. 초대했는데 가입할 수가 없어요. 어떻게 해야하나요?
A. 봇에게 반응을 추가할 수 있는 권한이 있는지 확인해주세요

Q. 아삭크림이 오프라인이에요.
A. 가끔씩 아삭크림이 오프라인이 될 수 있습니다. 양해 부탁드립니다

아삭크림을 지금 서버에 초대하세요!




Check out the home page for the full

Discord Bot

List.

Frequently Asked Questions

How do I add Assac_Cream Discord Bot to my server?

You can add Assac_Cream to your Discord Server by pressing 'Add Assac_Cream Discord Bot' on this page.
More Discord Bots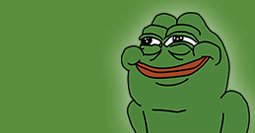 6,470
A global currency game for collecting items, getting rich, robbing friends, taking care of virtual pets, gambling, and so much more.