Chisty Discord Bot
0
Full Chisty Bot guide, with invite link to add to your server, along with Economy commands and any Discord bot upvote rewards.
0
upvotes in March
Chisty Discord Bot Described
: ¡Un bot en Español! Minecraft, Animales, Administración, Diversión y mucho más...

Chisty



---
Como usar los comandos: Para aprender a usar un comando puedes usar : c/cmd <comando>
---
Chisty cuenta con 11 Categorías, las cuales son:
Administración
Información
Seguridad
Tickets
Interacción
Configuración del BOT
Diversión
Animales
Minecraft
MiniJuegos
Utilidad
---
Estos son algunos comandos qué tiene cada Categoría
Administración: ban, setguildname, warn, unwarn, reset-warns
Información: avatar, emojislist, roleslist
Seguridad: anti-loggers, anti-raid, detectar, raiderinfo
Tickets: ticket, closeticket
Interacción: baka, cookie, wink, tickle, slap, smug
Configuración del BOT: setautobotrole, setsuggest, setprefix, setwelcome, setleave
Diversión: cowsay, trump, trumptweet, rip, jail, facepalm, beautiful
Animales: alpaca, koala, redpanda, panda, seal
Minecraft: mcavatar, mcstatus, mcskin, mcnames, mchead
MiniJuegos: 8ball, rps, akinator
Utilidad: calc, weather, hastebin
---
Chisty cuenta con más de 100 Comandos, los cuales día a día tratamos de mejorar más.
Check out the home page for the full
Discord Bot
List.
Frequently Asked Questions
How do I add Chisty Discord Bot to my server?
You can add Chisty to your Discord Server by pressing 'Add Chisty Discord Bot' on this page.
More Discord Bots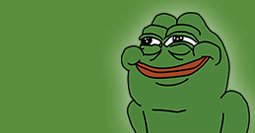 6,301
A global currency game for collecting items, getting rich, robbing friends, taking care of virtual pets, gambling, and so much more.