CryptoBot Discord Bot
0
Full CryptoBot Bot guide, with invite link to add to your server, along with Fun commands and any Discord bot upvote rewards.
0
upvotes in March
CryptoBot Discord Bot Described
: An idle game in which you mine crypto and use the profits to improve your setup! Includes mining pools, relocations, prestiges and more!
CryptoBot
---
About Me
My default prefix is - which can be changed using -prefix [new]
CryptoBot is an idle game which loosely simulates the mining of crypto currency.
Starting in 🏡Moms Basement with very basic hardware, you need to -sell the coins that you mine, in exchange for money which you can use to -upgrade your setup.
When you have reached level 200 in gpu , power and cooling you can -relocate, which will move you out of 🏡 Moms Basement to somewhere else in the world with different cost multipliers .
How To Play
👽 Basic Introduction
Start your mining operation using -start, which will put you into Moms Basement and begin mining. After some time has passed, use the -sell command to convert your coins to money. You can then use these funds to -upgrade your gpu, power or cooling levels.
You can see your money, levels and other stats on your -profile. GPU levels increase your raw hash rate, though if you don't also upgrade your cooling, you will start to receive penalties.<br><br>
When you have reached level 200 in gpu, power and cooling you can -relocate, which will move you out of 🏡 Moms Basement to somewhere else in the world with different cost multipliers. Every time you reach relocation 5 and on prestige you will gain a skill point.
Skill points can be used to purchase permanent bonuses for yourself. You can prestige once you reach the end of relocation 10, which will send you back to Moms Basement.
👨‍💻 Mining Pools (Guilds / Clans)
Once you have a profile, you will be able to create or join a mining pool. This will allow you to team up with other players to unlock new boosts and bonuses.
Every time a pool member upgrades their hardware (up to level 200) a small percentage of the cost will be sent to the 💰 pool treasury, which the owner can spend to purchase things from the -pool shop
✨ Skills
You gain a skill point every time you reach relocation 5 and when you prestige. These can be spent on permanent bonuses…
Matrix

Increase your chance to upgrade something without it costing money

Lucky Charm

Increase your chance to receive an additional 50% when you sell

Technician

Increase the bonus that each power level gives to your -overclock and -superclock abilities

Helping Hand

Start each new location and prestige with higher level hardware, allowing you to progress faster.
🚀 Claimables
There are a growing number of claimable kits which will support your progression.
Vote

Will award you with the monetary value of 3 hours of production, or 6 hours on a weekend

Overclock

Apply a 5 minute boost to your hash rate. The boost you receive will be 10 + (your power level)%, unless you have the technician skill. Claimable every 15 minutes

Supporter

Claimed only from the support / community server, it will grant you 3.5% more money every time you sell for 24 hours

Superclock

Unlocked from the -pool shop, it grants the same bonus as -overclock would for 5 minutes but with a different cooldown. Increase its level to decrease the cooldown time.
🏅 Global Leaderboards
Compete for the top spaces in the following boards:
Money
GPU (level)
Power (level)
Cooling (level)
Vote
Rank
Pool Value (treasury + value of purchased upgrades)
Pool Treasury
Check out the home page for the full
Discord Bot
List.
Frequently Asked Questions
How do I add CryptoBot Discord Bot to my server?
You can add CryptoBot to your Discord Server by pressing 'Add CryptoBot Discord Bot' on this page.
More Discord Bots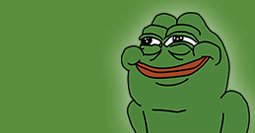 5,935
A global currency game for collecting items, getting rich, robbing friends, taking care of virtual pets, gambling, and so much more.