CuRe 0
Servers: unknown
Users: unknown
Upvotes this month: 4
CuRe Bot is a custom response bot for discord.
CuRe Bot
Custom Response Bot
CuRe your FAQs with CuRe Bot!
CuRe Bot is a custom response bot for discord (similar to slackbot's custom responses ?).
Just set up message triggers, and CuRe bot will faithfully respond.
CuRe bot is designed and intended for support communities. Simply set a trigger (like: "open a ticket") and a response like "You can open a ticket with the ;;ticket open help command).
Check out an example below!
To invite the bot to your server, go to this link: https://cure.now.sh
Commands:
?help
?create your trigger - your response

This command creates a trigger. Whenever a user sends a message containing the "trigger" string, the bot will respond with the "response" string.

?list

Shows a list of the triggers and responses on the server.

?remove index

Deletes a trigger from the server. To get the trigger's index, use the ?list command.

?ping
Some notes:
Messages sent by bots and messages containing the bot's prefix (which is ? if you cannot already tell.) as the first character will not be searched for message triggers.
Your messages are not saved by CuRe Bot in any way. Don't believe me? Take a look for yourself (https://github.com/joshkmartinez/CuRe-Bot).
Here is an example of CuRe bot in action!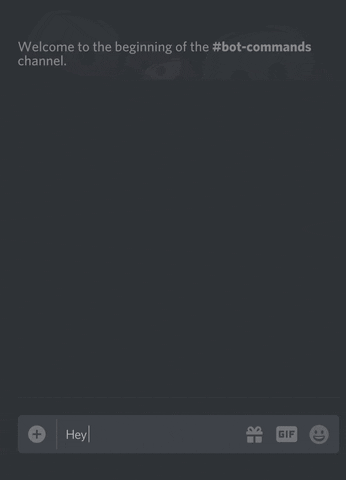 This was done with the following trigger & response.
Trigger: "open a ticket"
Response: "You can open a ticket with the ;;ticket open help command