Engauge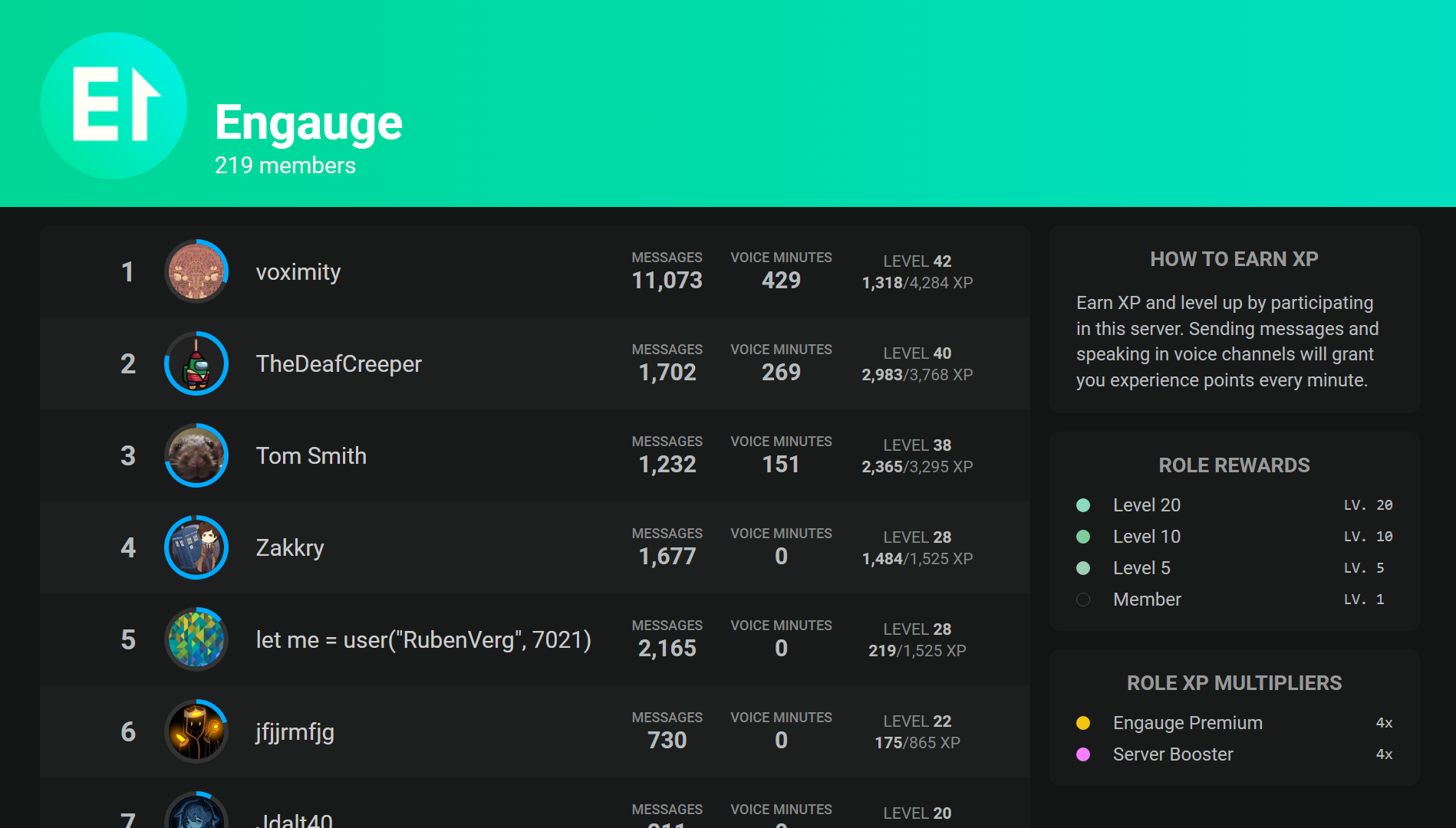 Engauge is a Discord bot aiming to allow servers to gauge and reward member activity.
Get started by adding the bot and using the command e!stats to view your server's leaderboard.
Levels
Engauge tracks statistics like messages and voice channel activity, and wraps it in a competitive (albeit optional) leveling
package. With customizable experience outputs, users are able to compete view a server leaderboard (see above).
Roles
Engauge can distribute roles when users reach certain levels of activity. Take this example:
This menu allows you to intuitively assign existing roles to levels. By assigning a role to level one, users are automatically
given the role when they join your server. This system can be used to monitor and reward users who stand out among their server
peers.

Configurability




Engauge's configurability is entirely accessible via its web dashboard. With more features coming by the daily, Engauge is your
perfect resource for gauging server activity. Control every aspect of Engauge's presence from the click of a button.

Development & support




Have a question? Missing a feature you need? Look no further, join Engauge's support server!

Engauge is under active development, and is looking for more features and systems to implement. Please do not hesitate to
reach out and suggest features in the above server! We seek constructive feedback and suggestions to improve the bot.

Check out the home page for the full Discord Bot List.