Event Organiser bot makes it frictionless to schedule IRL events with your friends all in Discord.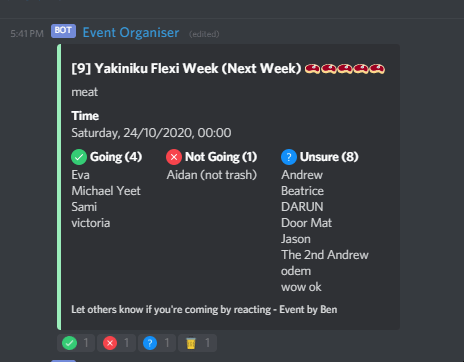 Features include:
- Reaction based attendance marking

- Colored indicator to show if the event is expired or past.

- [PRO] Creates an auto assigned role to anyone who marks themselves and attending

- [PRO] Automatic upcoming event reminders to people who are marked as attending

- [PRO] Auto deletion of expired/past events every week.

Check out the home page for the full Discord Bot List.