Fuca Discord Bot
13
Full Fuca Bot guide, with invite link to add to your server, along with Moderation commands and any Discord bot upvote rewards.
166
upvotes in March
Fuca Discord Bot Described
: Fuca is a Multi-purpose discord bot with more than 50 commands and multiple plugins.

Fuca is a multi-purpose discord bot which have more than 50 commands and multiple plugins like: Moderation, search, Utility, config, Reaction roles, leveling system, giveaway, welcome and leave system.

Information:
help, invitelink, ping, report, shard, support, update

Giveaway:
giveaway-start, giveaway-end, giveaway-reroll, giveaway-pause or resume

Moderation:
ban, clear, clearwarn, give-role, kick, mute, remove-role, roleinfo, serverinfo, unban, unmute, userinfo, warn, warnings

Utility:
avatar, create-custom, delete-custom, list-custom, mythanks, thanks, thxleaderboard

Config:
setprefix, setup,/welcome, /leave

Search:
anime, urban, YouTube

Reactionroles:
add-role, delete-role, panel

Ticket Tool:
Ticket, panel

Check out the home page for the full

Discord Bot

List.

Frequently Asked Questions

How can I setup Fuca?

You can type /help and go to config page and start setting up your server or you can just go to https://fuca.fluiddev.xyz login and go to dashboard to make changes.

How do I add Fuca Discord Bot to my server?

You can add Fuca to your Discord Server by pressing 'Add Fuca Discord Bot' on this page.
More Discord Bots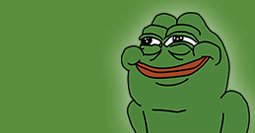 5,756
A global currency game for collecting items, getting rich, robbing friends, taking care of virtual pets, gambling, and so much more.