Giveaway Discord Bot
0
Full Giveaway Bot guide, with invite link to add to your server, along with Brazilian commands and any Discord bot upvote rewards.
1
upvotes in March
Giveaway Discord Bot Described
: 🎁 Um bot brasileiro feito para configurar e administrar o sorteio no seu servidor!

Giveaway

Como Usar
g!ajuda - Mostra todos os comandos nos quis serão enviados no seu privado
g!create - Cria um sorteio (setup)
g!reroll [mensagemID] - Refaz o sorteio e escolhe um novo ganhador de acordo com o ID de uma mensagem, ou do último sorteio feito, caso não tenha argumentos junto ao comando
g!start [canal] <tempo> [ganhadores]w [titulo] - Inicia um sorteio rapidamente
g!end [mensagemID] - Termina e escolhe um vencedor de acordo com o ID da mensagem
g!list - Mostra todos os sorteios ativos do servidor
Para Contatar o Desenvolvedor
Caso tenha alguma sugestão, bug ou queira contatar meu desenvolvedor, entre no servidor do Discord: https://discord.gg/eEQBT4A
Check out the home page for the full
Discord Bot
List.
Frequently Asked Questions
How do I add Giveaway Discord Bot to my server?
You can add Giveaway to your Discord Server by pressing 'Add Giveaway Discord Bot' on this page.
More Discord Bots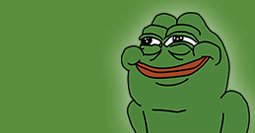 5,419
A global currency game for collecting items, getting rich, robbing friends, taking care of virtual pets, gambling, and so much more.