helish bot Discord Bot
0
Full helish bot Bot guide, with invite link to add to your server, along with Fun commands and any Discord bot upvote rewards.
0
upvotes in March
helish bot Discord Bot Described
: у бота хороший функционал,есть много команд которых вы увидите только у этого бота

все команды бота тут
https://helish88.github.io/helish_bot_site/commands.html
логирует удаленные картинки(обычно у ботов этого нет)
streamchannel [#канал]когда кто-то запустит стрим GO live в дискорде бот об этом напишет
Экономика
Есть музыка
Игра "Виселица" Игроку видно слово в ввиде # Угадывай по одной букве. Не верная буква (ошиблись), то рисуется деталь Виселицы.
Победителю +100 монет Проигравшему -30 монет Отказ от игры - 30 монет
Система варнов, inviteremover,antispam,antimassmention, anticaps
Добавил систему регистрации брака! Теперь вы можете создать семью на сервере с другом или подругой. А если что-то пошло не так - без проблем развестись.
аниме [картинка] или [ссылка на картинку] для поиска аниме по картинке
прикол приколы из вконтакте
команды hug,kiss,pat,slap, привет, ударить(суперская команда чтобы кого-то ударить)
слово добавил интересную увлекательную игру угадай слово
если хотите добавить любую команду или нашли баг, напишите мне

Check out the home page for the full

Discord Bot

List.

Frequently Asked Questions

How do I add helish bot Discord Bot to my server?

You can add helish bot to your Discord Server by pressing 'Add helish bot Discord Bot' on this page.
More Discord Bots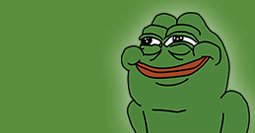 6,489
A global currency game for collecting items, getting rich, robbing friends, taking care of virtual pets, gambling, and so much more.