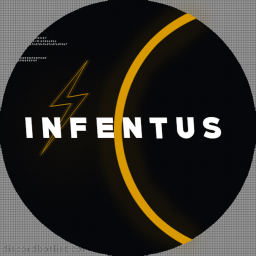 Infentus Discord Bot
0
Full Infentus Bot guide, with invite link to add to your server, along with Moderation commands and any Discord bot upvote rewards.
0
upvotes in March
Infentus Discord Bot Described
: Discord Sunucularında Kullanıcıların ve Moderatörlerin İşini Kolaylaştırıcak İçerisinde (Moderatör, Kullanıcı, Eğlence vb.) Tür Komutlar Bulunduran Bottur.

Infentus




» Eğlence Komutları İle Eğlenerek Vakit Geçirebilirsiniz.
» Moderasyon Komutları İle Sunucunuzu Geliştirip Sıkıntısız Bi Şekilde Yönetebilirsiniz.
» Komut Hakkında Yeterli Bilgiye Sahip Değil İseniz !yardım Komudu İle Bütün Komutların Amacını Öğrenebilirsiniz.
» Her Gün Test Edilen Güncel Komutlar.

Sunucunuza Yüklerken İstenen Yetkiler




» Yönetici
» Sunucuyu Yönet
» Rolleri Yönet
» Kanalları Yönet
» Üyeleri At
» Üyeleri Engelle
» Webhook'ları Yönet
» Mesajları Yönet

Iletişim Bilgileri




» Eposta: [email protected]
» Discord: Drâknost#0054
» Destek Sunucusu: discord.gg/bEYsqht

Check out the home page for the full

Discord Bot

List.

Frequently Asked Questions

How do I add Infentus Discord Bot to my server?

You can add Infentus to your Discord Server by pressing 'Add Infentus Discord Bot' on this page.