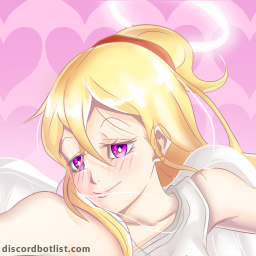 Kita Discord Bot
0
Full Kita Bot guide, with invite link to add to your server, along with Moderation commands and any Discord bot upvote rewards.
0
upvotes in March
Kita Discord Bot Described
: This is a spanish bot, This bot has a chatbot,halloween commands, utility commands, memes and other funny commands!

Descripción de Kita




Kita es un bot español el cual te permite hablar con ella, entiende muchos idiomas pero solo responde en Español aun que quizás en el futuro lo traduzca a todos los idiomas, pero no aseguro nada. Gracias a kita puedes ver memes, escuchar musica, comandos utiles como por ejemplo clean o logs.

Haz click aquí para ver la web de Kita!


Comandos
(poniendo al inicio siempre el prefix, obviamente)
Utilidad
<help, <stats, <clean,
<logs <on/off> <#canal (obligatorio solo la primera vez)>.
Música
<play<URL o titulo del video>, <disconnect(del canal de voz).
Memes
<meme.
Social
<chat o <c Para hablar con el bot, <say, <avatar.
Sobre el servidor
<members(solo los del servidor),<prefix <prefix>
Moderación
<warn <usuario> <motivo>,
<warns <usuario>,
<delwarn <usuario> <cantidad de warns a eliminar>,
<ban <usuario> <historial de mensajes> <motivo>,
<kick <usuario> <motivo>,
<unban (usar antes del siguiente comando),
<unban <posición del usuario en la lista>
Relacionado con el bot
<support(servidor de soporte), <web,<apoyar <reactivar, <invite, <report <reporte>, <versión, <sugerencia
Recompensas por votos
Cuando hayas votado 10 veces a kita se te otorgará un rol llamado "Epic voter" en la comunidad de Kita
Comunidad / soporte de Kita
Este es el link de la comunidad/soporte: https://discord.com/invite/8JGegEw
reglas de la comunidad
1 No intentar raidear el servidor.
2 Respetar a los usuarios.
3 No hacer spam.
4 No hablar sobre hacks.
5 No vender cuentas de ningún tipo (Youtube, Spotify… etc).
6 No enviar memes ofensivos.
7 No hacer flood.
8 No mencionar a nadie si no es importante.
9 No suplantar identidades.
10 No meter multicuentas al servidor.
Espero que disfrutes y te diviertas mucho con Kita :)!
Check out the home page for the full
Discord Bot
List.
Frequently Asked Questions
How do I add Kita Discord Bot to my server?
You can add Kita to your Discord Server by pressing 'Add Kita Discord Bot' on this page.
More Discord Bots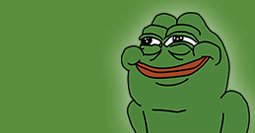 6,098
A global currency game for collecting items, getting rich, robbing friends, taking care of virtual pets, gambling, and so much more.