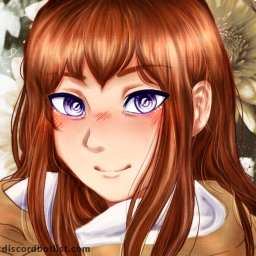 Kurisu Discord Bot
0
Full Kurisu Bot guide, with invite link to add to your server, along with Anime commands and any Discord bot upvote rewards.
0
upvotes in March
Kurisu Discord Bot Described
: Hug your friends, compete in the leaderboards, talk with AI, image lock channels and much more!
Documentation - Kurisu
(This documentation has been renewed for V4.3.0 | 29th of April 2020)
(Kurisu Support server: https://discord.gg/sYywKD2)
(Invite Kurisu: https://kurisubot.net/invite)
(The always up to date documentation can be found at https://kurisubot.net/documentation)
Table of content
Purpose
Kurisu is a discord entertainment bot developed by Fehleno and EnderCrypt. Users are able to use Kurisu to hug their friends, give jokes to them, show images of red pandas (and normal pandas too!), get their fortune, ask an 8ball for help to make important life decisions and many many other things!
Development history
Let's get a bit personal first. My name is Nico and I'm 19 years old as for now (alright that's enough already.). I've started Kurisu as a bot project on the 1st of March 2019. That was the first ever bot I've created. And that was with the Discord Bot Maker. The only programming knowledge I had at that point was working with Batch files. The discord bot maker version of Kurisu was garbage. Let's be real with that. I've dropped it 3 days after I've started it. But luckily for me, I had a friend that already has his own discord bot running (with Discord JS and commando)! He helped me to get my own bot started without pre-made scripts. But I didn't get far myself because of my lack of JavaScript knowledge. I've added some commands here and there with a lot of copy pasting but I wasn't proud of it. That's where EnderCrypt joined the project. He gave me tons of material for learning JS, he added a lot of cool things himself and got me hooked to coding. At this point I have a fair amount of knowledge, Kurisu is now being hosted with Vultr and she's able to use wit.ai (more on that under Artificial Intelligence.)
Artificial intelligence
When it comes to AI, Kurisu is using wit.ai. Wit is a natural language analysis tool that is able to get certain intents out of human sentences. For example, Kurisu is using it to run the following command. Wit helped Kurisu to get the intent out of the command (sending an image) the image type (panda) and it also told her that the user being polite (as a result she said "yay" or any other random text that's associated with happiness). Kurisu is also able to deny the user a command if the user is being rude, as shown here. She's also able to accept compliments and she's able to be sad if you just insult her. But not all commands can be run with "+ai". Here's a list of commands that can be triggered by using a example sentence that would guide her to them:
Commands
command name - [aliases] - Description - (Example)
Fun commands:
---
Utility commands:
---
Image commands:
---
Item commands:
---
Meme commands:
---
Pokemon commands:
pokemoninfo - [pokemon, pokedex] - Uses an API (pokeapi.co) to reply with general information about a pokemon. The argument can be either the pokemon name, or it's ID. The argument is not case sensitive. - pokemoninfo
---
Action commands:
All action commands require an argument (tagging a user.) If the argument is undefined (left blank), Kurisu will target the action command at you. If you try to aim an Action command at Kurisu, she'll use the Action command on you.
---
Economy commands:
The currency is currently called "SG Coins" (as in Steins;Gate Coins)
---
Anime commands:
waifu - Will send an image of your own personalized waifu! If you don't have one, Kurisu will dm you and start the creation process. This command is powered by waifulabs.com - waifu-1waifu-2
waifu-name - Allows you to change your waifu's name. By default, her name will be blank. - waifu-name
---
Admin commands:
All a commands require the user to have an role called "Admin" (case sensitive) to be ran (this is the default setup. If you want another role, join the support server.).
Check out the home page for the full
Discord Bot
List.
Frequently Asked Questions
How do I add Kurisu Discord Bot to my server?
You can add Kurisu to your Discord Server by pressing 'Add Kurisu Discord Bot' on this page.
More Discord Bots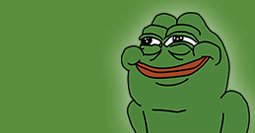 6,486
A global currency game for collecting items, getting rich, robbing friends, taking care of virtual pets, gambling, and so much more.