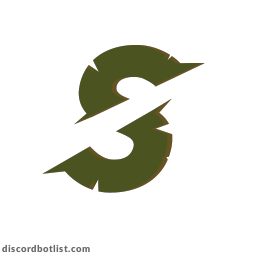 [!] ShakeBOT Discord Bot
0
Full [!] ShakeBOT Bot guide, with invite link to add to your server, along with Moderation commands and any Discord bot upvote rewards.
0
upvotes in March
[!] ShakeBOT Discord Bot Described
: Bot jest stanowczo nowy sam zamysł powstał 12.03.2021 tak samo jak i jego produkcja chciałbym by ten bot osiągnął naprawdę dobry poziom.

BOT HAS ANTI-ADVERTISING AND AN ANTI DSC CALL

SHAKE BOT IS UPDATED DAILY WHEN YOU FIND AN ERROR WRITE IT TO DeYam#5464

\embed [Tworzy Embed tam gdzie chcemy cała instrukcja po wpisaniu]
\setrole [CHAPTCH SYSTEM]
\ban @user [Komenda do banowania]
\kick @user [Komenda do wyrzucania]
\ogłoszenie [Tam gdzie piszemy tworzy się ogłoszenie jakie chcemy]
\ankieta [Na danym kanale tworzy się ankieta]
\slowmode [Tryb powolny na kanale]
\clear [Czyszczenie danej liczby wiadomości]

BOT MUZYCZNY
​
\play [KOMENDA DO WYSTROWANIA MUZYKI Z YT PODAJĄC LINK]
\stop []
\leave
\resume

FUNY
​
\ruletka (liczba) [LOSUJE LICZBĘ OD 1-100]
\meme [LOSOWY MEM]
\pogoda (miasto) [POGODA W PODANYM MIEŚCIE]
\calculate <Liczba> [* / + -] <Liczba>]
\crypto [ATUALNY KURS CRYPTO]

EKONOMIA
​
\praca [KOMENDA DO PRACOWANIA]
\przelej [KOMENDA DO PRZELANIA ŚRODKÓW]
\profil [KOMENDA DO POKAZANIA STANU KONTA]

Check out the home page for the full

Discord Bot

List.

Frequently Asked Questions

How do I add [!] ShakeBOT Discord Bot to my server?

You can add [!] ShakeBOT to your Discord Server by pressing 'Add [!] ShakeBOT Discord Bot' on this page.
More Discord Bots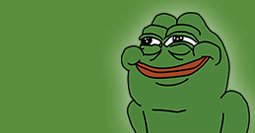 5,836
A global currency game for collecting items, getting rich, robbing friends, taking care of virtual pets, gambling, and so much more.