⇠SPE⇡ED⇢ Discord Bot
0
Full ⇠SPE⇡ED⇢ Bot guide, with invite link to add to your server, along with Moderation commands and any Discord bot upvote rewards.
0
upvotes in March
⇠SPE⇡ED⇢ Discord Bot Described
: Ein Moderations, und fun Bot, mit coolen Funktionen, über einen upvote würden wir uns freuen ;-)

COMMANDS:
• ?help | zeigt alle Commands
• ?ban <user> <reason> | banne jemanden
• ?unban <user> | unbanne jemanden
• ?mute <user> <reason> | mute jemanden
• ?unmute <user> | unmute jemanden
• ?kick <user> <reason> | kicke jemanden
• ?clear <Anzahl> | Löscht die angegebene Zahl an Nachrichten in demselben Channel
• ?meme | random meme
• ?selbstzerstörung | BOOM ?!!!
• ?userban <user> | fake ban
• ?userkick <user> | fake kick
• ?lotto | Gewinne was geiles

Check out the home page for the full

Discord Bot

List.

Frequently Asked Questions

How do I add ⇠SPE⇡ED⇢ Discord Bot to my server?

You can add ⇠SPE⇡ED⇢ to your Discord Server by pressing 'Add ⇠SPE⇡ED⇢ Discord Bot' on this page.
More Discord Bots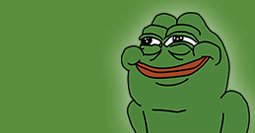 6,219
A global currency game for collecting items, getting rich, robbing friends, taking care of virtual pets, gambling, and so much more.