The Marshal
"A Bot hat does a lot!"
Prefix is $, but you can change it using $config
Tired of the same old bots that do the same old thing? Want a bot with reliable and accessible support? Well invite The Marshal to your server and you will enter a whole new world of quality commands and tools for a variety of different uses. From administrative tasks to rolling dice, and even server queries about your favorite games servers, The Marshal has you covered. You can jam to music with your friends, check the news, see game server info and even send and receive messages in a bottle and level up your xp! Unlike the massive bots that are in popular use, we will want your feedback and suggestions which means you will play a part in improving the bot to fit your needs and desires. Invite The Marshal today!
Main Features
📰News
⛅ Weather
🕹️ Game Server Info
🎵 Music
🎱 8Ball and Other games!
🆙 XP Level System
🎲 RP Commands
😂 Memes
🚩Polls!
🛠️ Moderation
🍾 Bottles Game(Send & Receive Bottles)
🖼️ Wallpapers
📧 Greeting Messages & Auto-Roles!
💯 And Much More!
The Marshal, has you covered in improving your community!
Full Command Guide: https://sites.google.com/view/themarshal/commands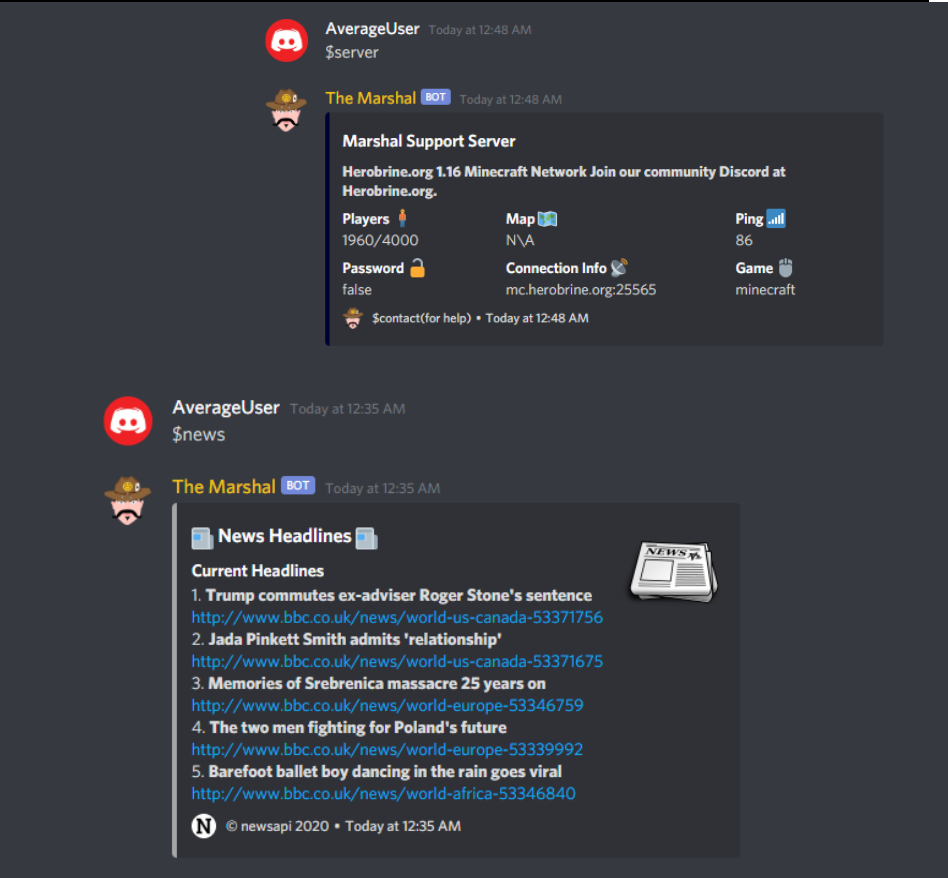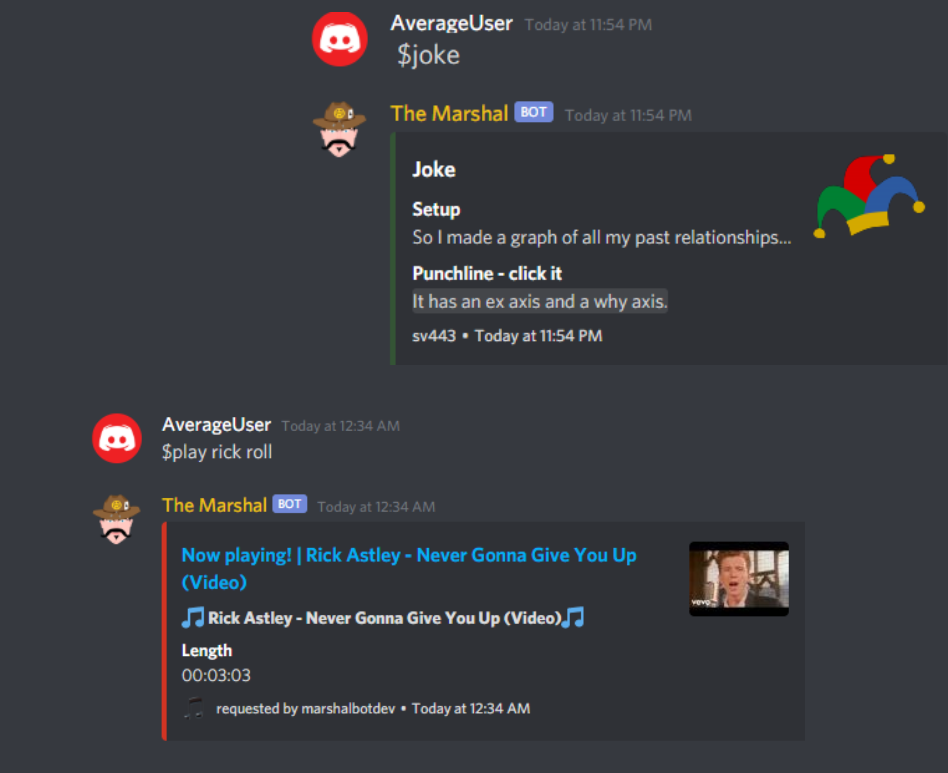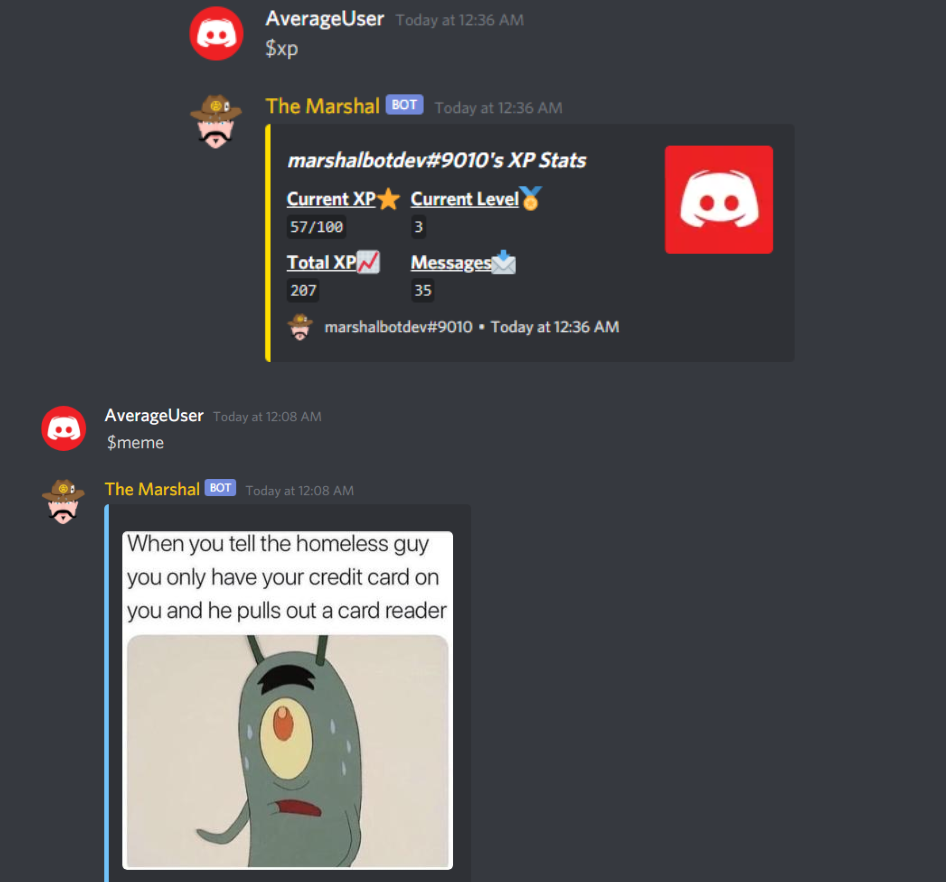 Check out the home page for the full Discord Bot List.