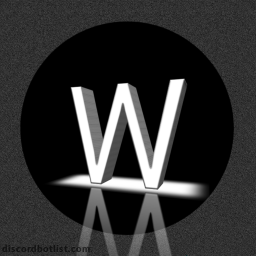 ₩altex ϡ Discord Bot
0
Full ₩altex ϡ Bot guide, with invite link to add to your server, along with Moderation commands and any Discord bot upvote rewards.
0
upvotes in March
₩altex ϡ Discord Bot Described
: Waltex En Geliştirilmiş Özellikleri Ve Beraberinde Getirdiği Sabır Ve Beyfendiiği İle Herkese Çoşkuyla Selamlıyor Bay Waltex Emirinizde

Waltex Dünyanın En Gelişmiş Türkçe Botlarından Birisidir Genellikle Şuanda Support İşleri Yüzünden Covid 19 Kargaşası Ötüründen Botumuzu Dağıtmakta Zorluk Çekiyoruz Sizlerinde Desteği İle Botumuz Size Katkı Vericek Bizde Sizin İstediğiniz Herşeyi Yapacağız…

Botun Moderasyon Özelliklerinden Bir Kaçı

-w.kov - Kullanıcıyı Banlar
-w.tekraral - Kullanıcıyı Geri Alır
-w.kanalkitle - Kanalı Kitler
-w.kanalkilidi-aç - Kanal Kilidini Açar

-w.otorolayarla - Yeni gelen Üyelere Özel Otorol Verir
-w.setlog - Tüm Logları Bir Kanala Aktarır
-w.kayıtsistemi - Genel Kayıt Sistemi Özelliği

Daha Fazlası İçin Botumuzu Ekleyerek İçindekilerden Faydanılabilirsin Beğenmezsen At Gitsin !

Check out the home page for the full

Discord Bot

List.

Frequently Asked Questions

How do I add ₩altex ϡ Discord Bot to my server?

You can add ₩altex ϡ to your Discord Server by pressing 'Add ₩altex ϡ Discord Bot' on this page.