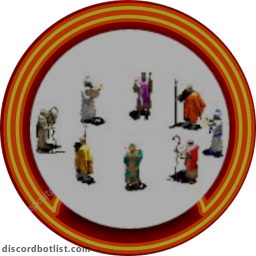 Upvote Wololo (outdated)

Simple bot that gives help with age of empires 2 civ bonuses, units counters and other stuff about aoe2.
List of bot commands:
Main Commands: $Wololo , m!botinfo , m!serverinfo
AoE2 Commands: $civs , $$units , $$$upgrades , !tutorialhotkeys !blacksmithupgrades !aoe2linux !nopig !countertrush !boscrush !imnew !flashcards !tutorialinstallaoe2 !howtoplayrecords
Extra Commands: $guess random , invite!yourchannelname , m!giveaway , m!historygiveaway , m!me , m!myavatar
Contact me for any help or if you want custom commands.
Check out the home page for the full
Discord Bot
List.