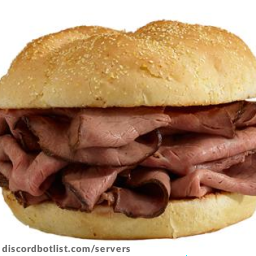 Beef Family Discord Server
0
Full Beef Family Server information, with invite link to join, along with Gaming channels and any related servers.
2
upvotes in March
The Beef Family Discord server has 14 online members and 2 upvotes.
Beef Family is a Gaming Discord Server.
Beef Family Discord Server Described
: Just a friendly group of people trying to win some Clan Wars.
Our server is primarily a Clash of Clans server, dedicated to our family of clans, but we also have a minecraft server, poketwo, dank memer, and are always happy to see new members joining even just for a chat
Information
14
Online
76
Members
Similar Discord Servers
0
6,685 Online 124,250 Members
Nick Eh 30's family-friendly community, known as the Eh Team. Let's play some Fortnite! 🙌
0
610 Online 116,970 Members
This is the official Discord server of `Mr Triple R`