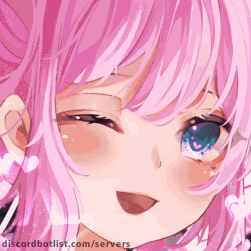 E-Girl Paradise Discord Server
0
Full E-Girl Paradise Server information, with invite link to join, along with Community channels and any related servers.
315
upvotes in March
The E-Girl Paradise Discord server has 94.8k online members and 315 upvotes.
E-Girl Paradise is a Community Discord Server.
E-Girl Paradise | EGirls ♡ Nitro ♡ Social ♡ Fun ♡ Chill ♡ Gaming ♡ Emotes Emojis ♡ Anime ♡ EGirls Discord Server Described
: 💬 Tons of cool people to meet! 🍥Active Server🎁 Frequent Giveaways 💌 A very-welcoming server 🔊 Fun Voice Chats!
💬 Chill Community | Active chat with plenty of new people to meet!
🎁 Plenty of frequent Nitro Giveaways
🤖 A richly-made custom bot to entertain you, economy, voice-chat level system and tons of other features!
☆ A variety Cute Emotes and Custom Emotes!
🔊 Active VC's & Among US Vc's!
♡ Meet new people and make new friends!
🌸 An all-purpose welcoming server 💌
🔊Fun Active Voice Chats🔊
🎁Giveaways & Events
🍥 Assignable self-roles
💒 ⸝⸝ Nice community to feel like you're at home.
.⋆。⋆☂˚。⋆。˚☽˚。⋆. ♡˖' what are you waiting for? Join us now! :) .⋆。⋆☂˚。⋆。˚☽˚。⋆.
Information
94,824
Online
739,706
Members
Similar Discord Servers
0
37,024 Online 493,667 Members
This is a multi-purpose discord server for everyone to socialize, chill with other members, and make new friends.
6
34,519 Online 427,939 Members
18+ Young Adults. 1:1 Female/ Male Ratio. Active 24/7 chat and VC. https://discord.gg/sinful . IOS device watch to Join-> https://youtu.be/C2y8_hBfKok .Dating. Profiles. Social. Gaming. Egirl