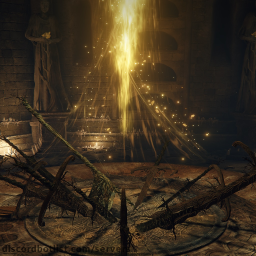 ER Seamless Coop Discord Server
0
Full ER Seamless Coop Server information, with invite link to join, along with any related servers.
0
upvotes in March
The ER Seamless Coop Discord server has 14.5k online members and 0 upvotes.


ER Seamless Coop Discord Server Described
: Elden Ring Seamless Coop Mod

Ever wanted to play Elden Ring with others without 2 minute disconnects, or constant resummons? This mod is just for that.

While still work in progress, you can play through the game and experience most of the content with friends.

Also, we have a cat channel. It houses cats. It can house yours too…
Information
14,508
Online
38,125
Members
Similar Discord Servers
0
17,501 Online 151,778 Members
Aptos is building the safest and most reliable blockchain!
0
11,012 Online 79,669 Members
The paced version of the One Piece anime. Removes filler, padding, and rearranges scenes to fit the manga.