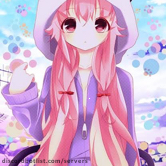 GameHub Discord Server
0
Full GameHub Server information, with invite link to join, along with Gaming channels and any related servers.
0
upvotes in March
The GameHub Discord server has 9 online members and 0 upvotes.
GameHub is a Gaming Discord Server.
GameHub Discord Server Described
: this server will only be for gaming, but if you want any other servers there will be server suggestions in a certain channel within the server
GameHub is pretty much for everyone and its got pretty much everything. The game updates, the memes and many more but if you have joined want to have a certain thing within the server, feel free to ask the mods here, every one is free and friendly
Information
9
Online
13
Members
Similar Discord Servers
0
28 Online 105 Members
This server is about having fun with friends and make new ones play minecraft with active staff or invite some friends to play with.
0
27 Online 71 Members
A great server for everyone! Bring your friends and chat here! I want to make this server active and bigger so pls join!