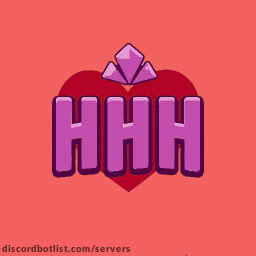 Hotel Hideaway HUB Discord Server
0
Full Hotel Hideaway HUB Server information, with invite link to join, along with any related servers.
0
upvotes in March
The Hotel Hideaway HUB Discord server has 1.18k online members and 0 upvotes.


Hotel Hideaway HUB Discord Server Described
: A server for the mobile game Hotel Hideaway. Join us to meet new friends & rift together ♥

TL;DR -

We're a server based on the game Hotel Hideaway. We are a friendly community which offers daily giveaways, extended roles, rift announcements, guides on gestures, stickers and pin tutorials. Active moderation & simple server presentation to navigate.

INTRODUCTION -

Hotel Hideaway HUB is a community based server for the game Hotel Hideaway. We are a server with over 50,000 members and openly welcome you to join our community!

Hotel Hideaway is a social online 3D role playing game full of opportunities to meet new people and make new friends. The Hotel is a lively and vibrant world full to the brim with social adventures and fun activities.

Did we mention we'll keep you safe should you join our server? We have an active staff team for human moderation as well as automated moderation to help keep the community a safe and fun environment for @everyone to enjoy.

We offer a 24/7 help service should you need assistance regarding the server or the related game, including an experienced group of community helpers to assist you should you require.
Information
1,184
Online
58,534
Members
Similar Discord Servers
0
66,773 Online 279,667 Members
The official hub of the ELDEN RING community. Join us, Tarnished.
0
12,459 Online 254,714 Members
An all-in-one hub for Xbox emulation!