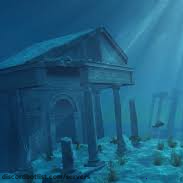 Lost World Trading Discord Server
0
Full Lost World Trading Server information, with invite link to join, along with Meme channels and any related servers.
10
upvotes in March
The Lost World Trading Discord server has 15 online members and 10 upvotes.
Lost World Trading is a Meme Discord Server.
Lost World Trading Discord Server Described
: We're a trading server! We trade anything from items in Roblox games, to Dank Memer items/currency!
What do we have?
-> Trading channels from Dank Memer to any Roblox game!
-> Chats and VC's to converse with the community
-> Places to share your art and get feedback
-> Respectful staff
-> Entertainment- bots, events, trades, giveaways, etc.
Join us today and have fun with us!
Information
15
Online
33
Members
Similar Discord Servers
0
34,300 Online 344,328 Members
A server for the Discord YouTuber SoundDrout! Website: https://sounddrout.com/
0
21,816 Online 319,227 Members
A Business-focused Growtopia fan community server aimed on making your life easier.