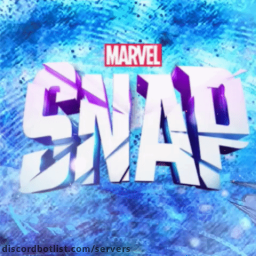 MARVEL SNAP Discord Server
0
Full MARVEL SNAP Server information, with invite link to join, along with any related servers.
0
upvotes in March
The MARVEL SNAP Discord server has 20.8k online members and 0 upvotes.


MARVEL SNAP Discord Server Described
: This is the official server for the Mobile and PC game, MARVEL SNAP!

This is the official server for the Mobile and PC game, MARVEL SNAP!

MARVEL SNAP is a 1v1 card battler played over six turns. Players pick cards, fan-favorite Marvel heroes and villains, and then play them in one of three locations. These locations are featured places from across the Marvel Multiverse, and each one uniquely impacts the game. The goal of each game is to accumulate more power than your opponent at two of the three locations by the end of the sixth turn.

You can raise the stakes and SNAP at any point in the game. Your opponent can accept the challenge or retreat. Additionally, outside of gameplay, you can increase your collection by unlocking cards to build unique and exciting decks to express yourself. Finally, you can acquire variant cards of the same characters featuring different art to show off.
Information
20,754
Online
103,385
Members
Similar Discord Servers
0
6,558 Online 77,162 Members
The official Discord for MARVEL Strike Force, a game for iOS/Android that is published by Boundless Entertainment.
0
4,656 Online 71,439 Members
Welcome to the Marvel: New Journey, the Community server for the Roblox game ''Marvel: New Journey''.