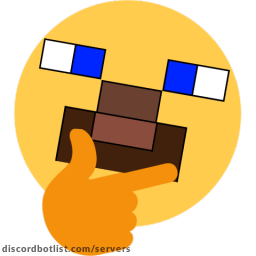 Melon's World Discord Server
0
Full Melon's World Server information, with invite link to join, along with Meme channels and any related servers.
1
upvotes in March
The Melon's World Discord server has 6 online members and 1 upvotes.
Melon's World is a Meme Discord Server.
Melon's World Discord Server Described
: We are casual gaming/ activity server. Enjoy!
Do whatever YOU like, everything in 1 Discord Server, self roles, cool bots like Dank Memer & MEE6, Music, Games, Everything you wish is in our Discord Server.
Information
6
Online
7
Members
Similar Discord Servers
0
34,300 Online 344,328 Members
A server for the Discord YouTuber SoundDrout! Website: https://sounddrout.com/
0
12,846 Online 124,352 Members
Here you can find wallpapers for your PC/mobile, or share your own with the community