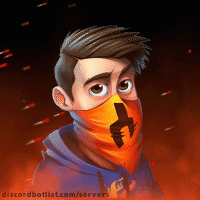 Fire Nation Discord Server
0
Full Fire Nation Server information, with invite link to join, along with any related servers.
0
upvotes in March
The Fire Nation Discord server has 4.88k online members and 0 upvotes.


Fire Nation Discord Server Described
: This is the PrestonPlayz Community Discord server. We host fun events and create a safe space for everyone.

This is a safe space for Preston's fans to get to know each other and express their creative liberties. We have a channel called #info-and-rules where it has everything you need to be a rockin' member of this community!

While this is centered around Preston, many users find themselves staying not just for Preston, but the amazing community that's been built over 6 years too! In this server, we pride ourselves in fully representing the TBNR family by having it be a community for all fans regardless of race, gender, or religion.
Information
4,882
Online
260,237
Members
Similar Discord Servers
0
630 Online 223,482 Members
game.tv India, is a growing community of mobile gamers, we organize weekly tournaments for our members.
0
20,052 Online 154,494 Members
Official BedlessNoob Discord community for Minecraft players. we discuss bridging, pvp skills and more!