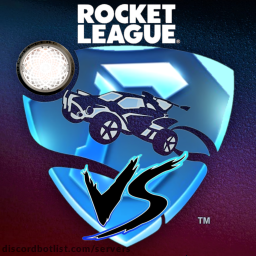 Rocket League Underground Discord Server
0
Full Rocket League Underground Server information, with invite link to join, along with Gaming channels and any related servers.
26
upvotes in March
The Rocket League Underground Discord server has 32 online members and 26 upvotes.
Rocket League Underground is a Gaming Discord Server.
Rocket League Underground Discord Server Described
: Ability to Wager/Bet having no doubt when you win your opponent runs away Always use a trusted Middleman they Will take both teams Wages Prior to the Match up and distribute it to the Winners
–Welcome to Rocket League Wagers!–
-Lets start with why you should Join-
**This is Rocket League Underground or Rocket League FightClub… Come check it out. **
This Server offers alot of Services like:
-** PLACE WAGERS/BETS** without being worried our middlemans make it impossible to be scammed.
-Only Compete within your Rank… via our MMR BOT and there are referees to make sure nothing fishy is going on!
-** Item Trading**
-Price Checking
-Giveaway Winning
-Competing for Prizes (fair mmr Base Match ups)
-Climbing the Ranks as a Solo or a Duo or Trio!
2 Different Leaderboards - (Based on profits Won) and (Pure Number of Wins) this is for each Ranks
Information
32
Online
142
Members
Similar Discord Servers
0
102,046 Online 459,263 Members
Community-run server for the League of Legends subreddit.
8
34,519 Online 427,939 Members
18+ Young Adults. 1:1 Female/ Male Ratio. Active 24/7 chat and VC. https://discord.gg/sinful . IOS device watch to Join-> https://youtu.be/C2y8_hBfKok .Dating. Profiles. Social. Gaming. Egirl