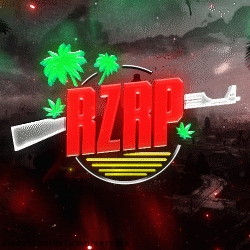 Red Zone RP Discord Server
0
Full Red Zone RP Server information, with invite link to join, along with any related servers.
0
upvotes in March
The Red Zone RP Discord server has 3.54k online members and 0 upvotes.


Red Zone RP Discord Server Described
: Red Zone Roleplay is a FiveM RP server containing a very welcoming community and creating great memories.

RZRP is a GTA 5 FiveM server where you can meet new friends and have a lot of fun. The discord is mainly for talking to people in general chat or reporting rule breakers. Feel free to share the community with your friends. You will experience a lot of different scenarios and gameplay. The staff team is very welcoming and busy at times so if you need assistants please make a ticket and someone will be able to assist you there.
Information
3,544
Online
85,928
Members
Similar Discord Servers
0
20,772 Online 557,532 Members
Official TikTok Zone Server! Your place to chill and have fun!
0
10,578 Online 63,788 Members
The Red Dead Online Discord server, join for tips, guides and to find other players on PC, PlayStation and Xbox.