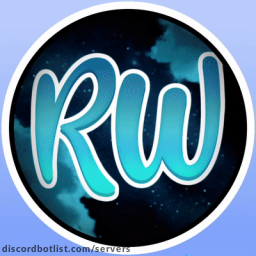 Royal Weebs Discord Server
0
Full Royal Weebs Server information, with invite link to join, along with any related servers.
0
upvotes in March
The Royal Weebs Discord server has 11.1k online members and 0 upvotes.


Royal Weebs | Anime ﹒Emojis ﹒Kpop ﹒ Roblox﹒ Genshin ﹒LGBTQ ﹒EGirls ﹒Manhwa ﹒Webtoons Discord Server Described
: A place for people to socialize in with fellow weebs or just normal non-otakus, hundreds of cool emojis and fun events.

┊We have a friendly community and staff.
┊A vast social community filled with anime fans.
┊A unique server design and easy role system.
┊Channels for Art, Memes, Media, etc.
┊Mudae, Waifugami, Waifubot, anigame, etc.
Information
11,120
Online
95,397
Members
Similar Discord Servers
0
157,414 Online 962,354 Members
The largest community-run Roblox Discord. Join for news, chat, LFG, events & more! For both Users and Creators. 🌈 🌻
0
94,824 Online 739,706 Members
💬 Tons of cool people to meet! 🍥Active Server🎁 Frequent Giveaways 💌 A very-welcoming server 🔊 Fun Voice Chats!