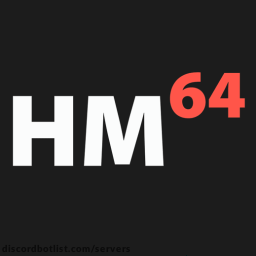 Harbour Masters 64 Discord Server
0
Full Harbour Masters 64 Server information, with invite link to join, along with any related servers.
1
upvotes in March
The Harbour Masters 64 Discord server has 21.5k online members and 1 upvotes.


Harbour Masters 64 Discord Server Described
: Porting N64 games to the PC
Discuss and play N64 PC Ports.
Here you will be able to keep up to date with the newest features and bug fixes coming to PC Ports of N64 games.
Contribute to the development of N64 PC Ports.
Watch streams of Ship of Harkinian and randomizer gameplay.
Discuss PC Ports of N64 games.
Discuss N64 games with other fans.
Information
21,453
Online
109,470
Members
Similar Discord Servers
0
7,525 Online 124,921 Members
Chat with players from all over the world, find allies, and master the game with the help of Travian: Legends veterans!
0
3,339 Online 79,561 Members
MonkeyLeague is a fast, turn-based, Play-to-Earn soccer game that's easy to play yet hard to master.