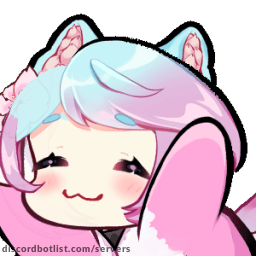 🌸 Silvervale's Petal Pals 🌸 Discord Server
0
Full 🌸 Silvervale's Petal Pals 🌸 Server information, with invite link to join, along with any related servers.
0
upvotes in March
The 🌸 Silvervale's Petal Pals 🌸 Discord server has 40.3k online members and 0 upvotes.


🌸 Silvervale's Petal Pals 🌸 Discord Server Described
: Discord community of Silvervale, a Sakura Wolf VTuber from Vshojo. Cozy, cute emotes, social and chill! Gaming & Anime

This discord is for the community of the VTuber Silvervale! It's incredibly cozy, friendly, chill, and enjoys a variety of games and anime! There are regular movie nights, game nights, and hangouts for subscribers on Twitch! There are a ton of really adorable custom emotes and animated stickers for you to enjoy!
Information
40,341
Online
99,772
Members
Similar Discord Servers
0
94,824 Online 739,706 Members
💬 Tons of cool people to meet! 🍥Active Server🎁 Frequent Giveaways 💌 A very-welcoming server 🔊 Fun Voice Chats!
0
58,204 Online 422,985 Members
🤍 #1 Active Server 💬 Active Chats 🔊 Active VCs (200+) 🌸 Egirls & Eboys🏅 Fun Bots🎁 Nitro Giveaways 🎉 Fun Events