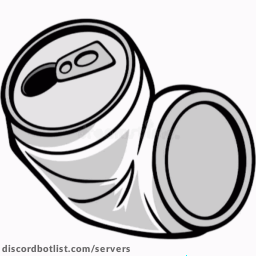 Streetcan's Den of Memes Discord Server
0
Full Streetcan's Den of Memes Server information, with invite link to join, along with any related servers.
0
upvotes in March
The Streetcan's Den of Memes Discord server has 5.17k online members and 0 upvotes.


Streetcan's Den of Memes Discord Server Described
: The Official Streetcan Memes Discord server, your only good source of memes.

Streetcan's den of memes, aka stc, Is an active community belonging to the youtuber Streetcan! The server is friendly (for the most part), staff is active and un-biased and we host events frequently. Our main attraction is the memes channel, #dankmemes, because it's active nearly all the time and constantly being looked over by one of the staff members. Server is currently holding 40k members! so drop by and say hi
Information
5,174
Online
42,709
Members
Similar Discord Servers
0
29,147 Online 273,424 Members
The best discord server with active calls, chill chats, anime, memes, cool emotes, gaming, and nitro giveaways!
0
27,380 Online 150,906 Members
The Official Discord Server of the man, the meme, and the legend: JimmyHere.