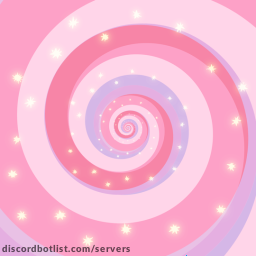 The Candy-Shop Discord Server
0
Full The Candy-Shop Server information, with invite link to join, along with Gaming channels and any related servers.
46
upvotes in March
The The Candy-Shop Discord server has 72 online members and 46 upvotes.
The Candy-Shop is a Gaming Discord Server.
The Candy-Shop Discord Server Described
: Come chill with us at The Candy-Shop!
Have lots of fun and find people to play games with!
Watch movies and Anime from time to time.
Also, we are totally addicted to Dank Memer!
● Robbing or heisting is permanently disabled on our server. ✘✘✘
● We also organize giveaways and friendly in-server heists. [10 Mil+]
We have other fun bots to play with too! [owo, mafia, etc]
Information
72
Online
692
Members
Similar Discord Servers
0
44,718 Online 222,043 Members
The StreamElements Official Discord Server! Join our welcoming community to talk shop with fellow Creators and Staff!
0
59,201 Online 116,519 Members
The official Discord for Faloop.app, and a community server for The Hunt in Final Fantasy XIV.