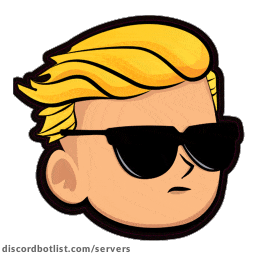 Official Discord Server
0
Full Official Server information, with invite link to join, along with any related servers.
0
upvotes in March
The Official Discord server has 33.3k online members and 0 upvotes.


Official /r/wallstreetbets Discord Server Described
: Official Discord of /r/wallstreetbets

Official discord for /r/wallstreetbets. Discuss the latest memestocks, talk about your plays, yolos. Discuss DD with other community members. Play games, Have casual conversations with others that have the same interest as you. Make friends, Laugh. Adding stuff here because it requires 300 characters.
Information
33,301
Online
568,151
Members
Similar Discord Servers
0
102,046 Online 459,263 Members
Community-run server for the League of Legends subreddit.
0
44,218 Online 247,293 Members
The official Discord for the One Piece subreddit. Chapter notifications, events, discussion, and all things One Piece!