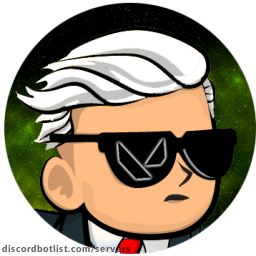 WestJett Lounge Discord Server
0
Full WestJett Lounge Server information, with invite link to join, along with any related servers.
0
upvotes in March
The WestJett Lounge Discord server has 13.3k online members and 0 upvotes.


WestJett Lounge Discord Server Described
: WestJett Lounge is a community surrounding Valorant skins, gameplay, memes. Find like-minded people and enjoy Valorant.

This Server is where you can chill, talk, and get announcements for videos and streams! Also post your Nightmarkets and Stores to be included in further Videos from WestJett!

Talk to people with similar interest and get to know each other, stay in touch with people you like. We are happy to welcome you to this community. We meme a lot but all in all, we are a nice community!

We also host Server Events from time to time, so that everyone got to do something fun. From 10-mans, over drawing contests or similar.

Feel free to join and leave whenever you want!
Information
13,279
Online
54,971
Members
Similar Discord Servers
0
49,949 Online 211,339 Members
Welcome to the official server of Vexera, a popular Discord bot. Please keep in mind that we are an English only server (support excluded).
0
15,520 Online 161,116 Members
Community discord server ! Legit giveaways and more , you are always welcome here! (discord.gg/toms)