Adora 박수현 (a!help) Discord Bot
1
Full Adora 박수현 (a!help) Bot guide, with invite link to add to your server, along with Music commands and any Discord bot upvote rewards.
2
upvotes in March
Adora 박수현 (a!help) Discord Bot Described
: A kpop bot with a global banlist, youtube stream counter, moderation tools, billboard charts, etc

Adora Bot




Adora bot is for Kpop Discord Servers. Track YouTube View and Like Counts In-Real time with History Charts, protect your server against raiders and hackers, and keep your community connected with Artists.
You can add it to your server by using this link: https://discord.com/api/oauth2/authorize?client_id=737046643974733845&permissions=8&scope=bot

The current features include:
Displaying the current YouTube View / Live & Dislike / Comment count in a discord embed


Displaying live Billboard Poll scores and vote links
a!autoban Automatically bans user accounts known for raiding, racism, lgbtq+phobia, disruption of servers based on ban list reports. No extra configuration required, just a!autoban on and go!
Anti QR Phishing Feature: Automatically scans images for QR codes containing discord.com/ra and sends a warning message to the channel saying it is a phishing link and not to click on it.
Features in development:
Graphing out Youtube and Spotify view counts into embeds with changable time
Billboard, Gaon, and other music chart ranking into embeds
Updating show times for bands / acts
Upcoming release times for subscribed kpop acts
Browsable directory of birthdays and anniverseries, subscribe to events in advance
Webhook subscriptions for Twitter, Weverse, YouTube and other subscribed to data streams from artists and labels
Reaction roles and moderation features
Member profiles / birthday / other information directory
Logging, anti-raid, verification, anti-spam, and small to large community safety features
Autoresponders, embeds, auto-react
Anti QR Phishing block URL shorteners leading to discord.com/ra & ability to turn off Anti-qr code phishing.
If you would like to contribute, open up an issue or Pull Request!
Check out the home page for the full
Discord Bot
List.
Frequently Asked Questions
How do I add Adora 박수현 (a!help) Discord Bot to my server?
You can add Adora 박수현 (a!help) to your Discord Server by pressing 'Add Adora 박수현 (a!help) Discord Bot' on this page.
More Discord Bots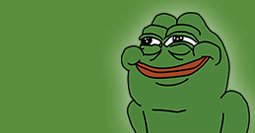 5,960
A global currency game for collecting items, getting rich, robbing friends, taking care of virtual pets, gambling, and so much more.