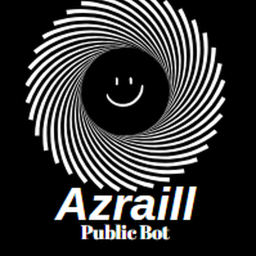 AzRaiL Discord Bot
0
Full AzRaiL Bot guide, with invite link to add to your server, along with Turkish commands and any Discord bot upvote rewards.
0
upvotes in March
AzRaiL Discord Bot Described
: Modersyon botu,Oyun botu,Eğlence botu,Kayıt botu yani Kısacası Public Botu.

Türkçe;

Moderasyon; Reklam Engelleme,Küfür Engelleme, Tag Engelleme, Sunucu Kurmak, Sunucu Tanıtmak,Resimli Giriş ve Çıkış, Oylama Yapmak, Otorol Ayarlamak, Oyuncu Sunucudan Banlamak, Oyuncu Sunucudan Ban Kaldırmak, Oyuncu Sunucudan Kicklemek, Oyuncuyu Susturmak, Otomatik Selam Almak, Selamlaşmak, Çekiliş Yapmak.

Oyun;Çıkma Teklifi Etmek, Yumruk Atmak, Sarılmak, Kral Olmak, Soğuk Espri Yapmak, El yazısı Yazmak, Doğruluk Cesaretlik, Aşk Ölçer, Düello.

English;

Moderation; Ad Blocking, Profanity Blocking, Tag Blocking, Server Setup, Server Promotion, Image Login, Voting, Autorol Setup, Banning a Player from the Server, Removing a Ban from a Player's Server, Kicking a Player from a Server, Silencing a Player, Automatic Greetings, Exchanging Greetings, Drawing a Lottery.

The game includes; Asking Out, Punching, Hugging, Being a King, Making Cold Jokes, Handwriting, Truth Courage, Love Meter, Duel.

Check out the home page for the full

Discord Bot

List.

Frequently Asked Questions

How do I add AzRaiL Discord Bot to my server?

You can add AzRaiL to your Discord Server by pressing 'Add AzRaiL Discord Bot' on this page.
More Discord Bots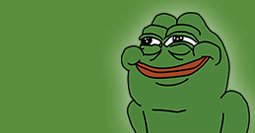 5,723
A global currency game for collecting items, getting rich, robbing friends, taking care of virtual pets, gambling, and so much more.