Succubus✨ Discord Bot
3
Full Succubus✨ Bot guide, with invite link to add to your server, along with Fun commands and any Discord bot upvote rewards.
231
upvotes in March
Succubus✨ Discord Bot Described
: Over-engineered bot with the sole purpose of being 100% private and user-friendly while giving you lewd 2D waifu images

Help Command: sc!help


The help command will list the bot's featured commands as well as other essential modules

Features:



User-oriented, the bot was designed to help you to access images and roleplay commands easily
Privacy-oriented, we do not store anything unless absolutely necessary for some features to work
Responds to DMs, you can run any command in DMs privately
Image Boards
SFW & NSFW Roleplay commands
AutoCommands
Supported Image Boards:
Danbooru
Gelbooru
e621
Konachan
Rule34
Safebooru
Check out the home page for the full
Discord Bot
List.
Frequently Asked Questions
How do I add Succubus✨ Discord Bot to my server?
You can add Succubus✨ to your Discord Server by pressing 'Add Succubus✨ Discord Bot' on this page.
More Discord Bots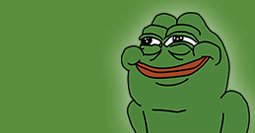 6,235
A global currency game for collecting items, getting rich, robbing friends, taking care of virtual pets, gambling, and so much more.