Tickety: The Perfect Ticket Bot for Your Discord Server!
Features
Multi Panels
Slash Commands
Buttons
Selectors
HTML Transcripts
HTTP Integration
Live Ticket View
Application Forms
Setup
Use /supportrole
Use /setup
Create your first ticket!
Video Tutorial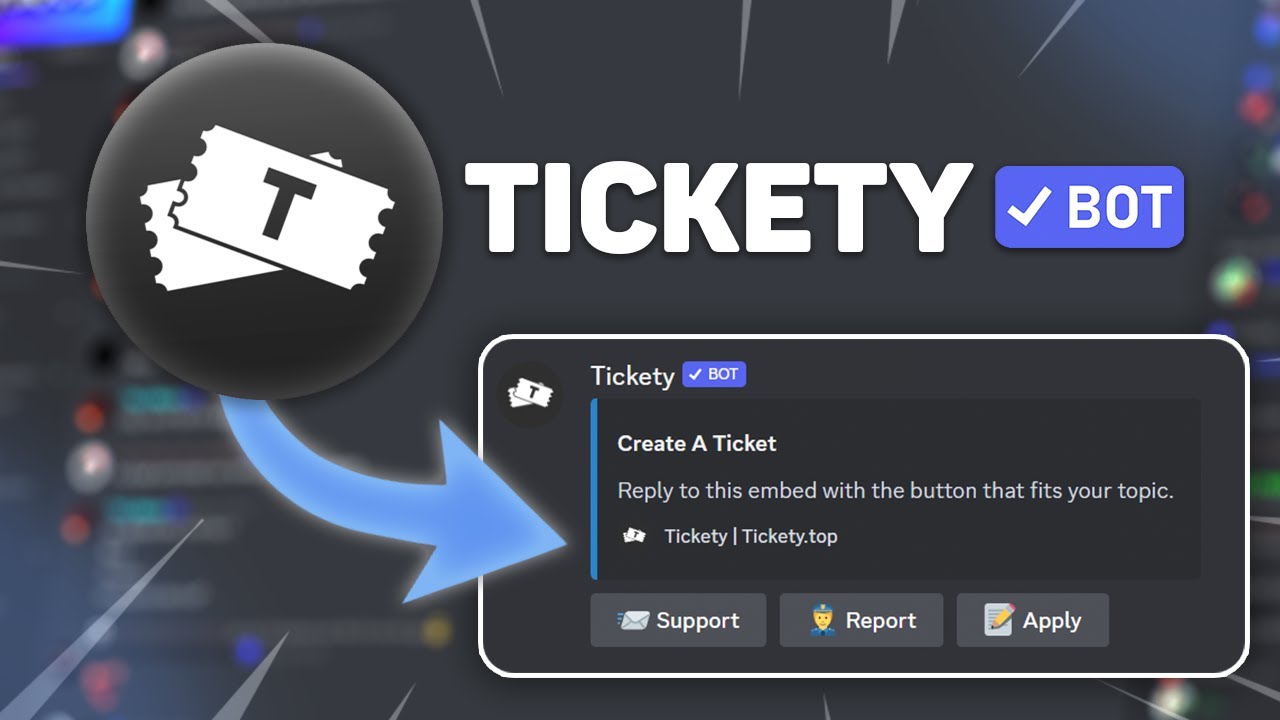 Dashboard




Customize everything on our website at https://tickety.top/!

Check out the home page for the full Discord Bot List.