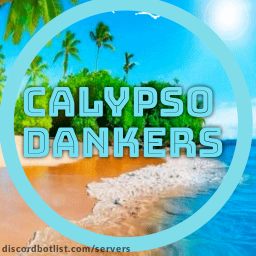 Calypso Dankers Discord Server
0
Full Calypso Dankers Server information, with invite link to join, along with Economy channels and any related servers.
1
upvotes in March
The Calypso Dankers Discord server has 52 online members and 1 upvotes.
Calypso Dankers is a Economy Discord Server.
Calypso Dankers Discord Server Described
: Welcome to Calypso Dankers We're a fast growing server with a huge social group that are interested in , Gaming, Game Nights and Giveaways!
👫Looking for Partners!👫
🎮Gaming VCs and chats.🎮
🤖Multiple RPG Bots, and Fun Bots so there's always something to do!🤖
🥇A ranking system to climb your way into being a staff member.🥇
🙌We also do giveaways!
🎈We have Game Nights where you can interact with our members and have some fun and chances at some prizes!
🎨Express yourself! We have multiple self roles you can go choose from to really show who you are and meet others with similar interests!
Information
52
Online
112
Members
Similar Discord Servers
0
4,850 Online 44,206 Members
We are a Dank Memer based server, we do 100M+ worth of heists everyday and have lots of events and giveaways.
0
2,975 Online 20,702 Members
A lively community to play Dank Memer and other bots, find friends and enjoy tons of Giveaways, heists and events everyday !