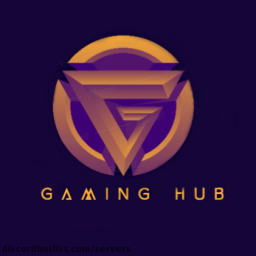 The Gaming Hub Discord Server
0
Full The Gaming Hub Server information, with invite link to join, along with Gaming channels and any related servers.
0 upvotes in June
55 Online
317 Members
The The Gaming Hub Discord server has 55 online members and 0 upvotes.
The Gaming Hub is a Gaming Discord Server.
The Gaming Hub Discord Server Described
: Looking for collaborations/server merging and promos
➪ looking for more partnerships & active members!
➪ Looking for partners/partnerships/collaborations
➪ Growing server - road to 300 members
Similar Discord Servers
0
69,666 Online 483,368 Members
We make games! Come be a part of our community!
0
6,438 Online 266,190 Members
We are Small Games! A community for the channel "Small Games". We are a safe and monitored community.