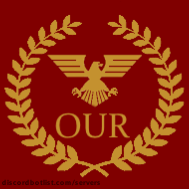 The Our Lounge Discord Server
0
Full The Our Lounge Server information, with invite link to join, along with Roblox channels and any related servers.
0 upvotes in June
19 Online
45 Members
The The Our Lounge Discord server has 19 online members and 0 upvotes.
The Our Lounge is a Roblox Discord Server.
The Our Lounge Discord Server Described
: yeeeeeeeeeeeeeeeeeeeeeeeeeeeeeeeeeeeeeeeeeeeeeeeeeeeeeeeeeeeeeeeeeeeeeeeeeeeeeeeeeeeeeeeeeeeeeeeeeeeeeeeeeah
yeeeeeeeeeeeeeeeeeeeeeeeeeeeeeeeeeeeeeeeeeeeeeeeeeeeeeeeeeeeeeeeeeeeeeeeeeeeeeeeeeeeeeeeeeeeeeeeeeeeeeeeeeeeeeeeeeeeeeeeeeeeeeeeeeeeeeeeeeeeeeeeeeeeeeeeeeeeeeeeeeeeeeeeeeeeeeeeeeeeeeeeeeeeeeeeeeeeeeeeeeeeeeeeeeeeeeeeeeeeeeeeeeeeeeeeeeeeeeeeeeeeeeeeeeeeeeeeeeeeeeeeeeeeeah
Similar Discord Servers
0
104,202 Online 928,975 Members
Welcome to The Lounge! Come say hi and make some friends!
0
20,558 Online 386,021 Members
Lounge - Дискорд сервер для общения! У нас самый большой голосовой онлайн! Общение | Сервер