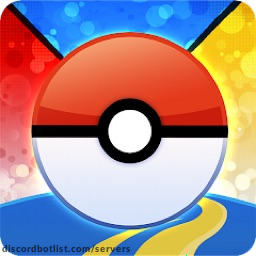 Pokemon GO San Diego Discord Server
0
Join the Pokemon GO San Diego discord server for the latest news, tips, and tricks. Invite link and 4.79k members!
0 upvotes in June
624 Online
5,650 Members
The Pokemon GO San Diego Discord server has 624 online members and 0 upvotes.
Pokemon GO San Diego is a Gaming Discord Server.
Pokémon GO San Diego Discord Server Described
: We're the official "Pokémon GO San Diego" discord community, trusted by Niantic, Inc.
Similar Discord Servers
0
40,286 Online 337,388 Members
r/Pokemon: The largest Pokémon community on Discord! Keep up with game/anime news and chat with fellow Pokémon fans!
0
31,091 Online 326,985 Members
Discord's premier Pokémon GO community with raids, exclusive infographics, live events, and more! https://goottawa.live