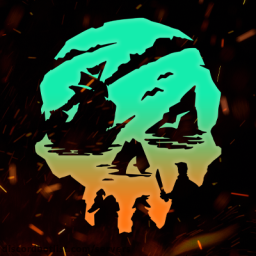 Sea of Thieves Discord Server
0
Full Sea of Thieves Server information, with invite link to join, along with any related servers.
0
upvotes in March
The Sea of Thieves Discord server has 84.4k online members and 0 upvotes.


Sea of Thieves Discord Server Described
: Welcome to our Official Discord Server. Sea of Thieves is available on Xbox One, Xbox Series X/S, Windows 10 and Steam!

Sea of Thieves offers the essential pirate experience, from sailing and fighting to exploring and looting – everything you need to live the pirate life and become a legend in your own right. With no set roles, you have complete freedom to approach the world, and other players, however you choose.

Whether you're voyaging as a group or sailing solo, you're bound to encounter other crews in this shared world adventure – but will they be friends or foes, and how will you respond?

A Vast Open World
Explore a vast open world filled with unspoiled islands and underwater kingdoms. Take on quests to hunt for lost loot, forge a reputation with the Trading Companies and battle foes from Phantoms and Ocean Crawlers to Megalodons and the mighty Kraken. Try your hand at fishing, make maps to your own buried treasure or choose from hundreds of other optional goals and side-quests!
Information
84,368
Online
316,782
Members
Similar Discord Servers
0
6,524 Online 257,352 Members
Support server for the ReconBot Discord bot. You can also start lobby bots in here
0
10,282 Online 104,656 Members
Clipper is a decentralized crypto exchange built to offer the best prices for smaller trades.