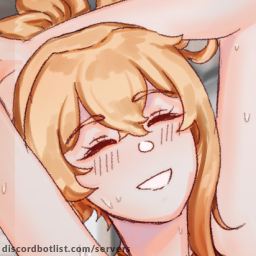 Yoimiya Mains Discord Server
0
Full Yoimiya Mains Server information, with invite link to join, along with Gaming channels and any related servers.
1
upvotes in March
The Yoimiya Mains Discord server has 12.1k online members and 1 upvotes.
Yoimiya Mains is a Gaming Discord Server.
Yoimiya Mains | Genshin Impact Discord Server Described
: Yoimiya Mains is the home for all Yoimiya lovers. Get included in co-op systems, constant events, multiple giveaways, and much more.
"Welcome to Naganohara! My name is Yoimiya — just let me know if you need anything! We have Kushikatsu, Egg Roll… Wait, no, we're not a restaurant. We make fireworks! Like these, see? Sparkling, crackling, little fireworks~"
-Naganohara Yoimiya
«« ━━━━━━ ✥ discord.gg/yoimiya ✥ ━━━━━━ »»
Yoimiya Mains is an unofficial Genshin Impact server aimed at gathering all Genshin lovers and all Yoimiya simps in one place, reward them with events, movie nights, giveaways, co-op systems, a safe place to chat and make friends.
We also have a collection of emojis and stickers for Nitro users to enjoy and a bunch of benefits for Boosters and Ko-Fi donators.
We'll be waiting for you, traveler.
Information
12,066
Online
36,624
Members
Similar Discord Servers
0
40,418 Online 307,470 Members
Active 24/7 🌸 Many giveaways 🌼 Super friendly community 🌸 Art channel 🌼 Selfies channel 🌸 Active VCs 🌼 500 emotes
0
66,936 Online 286,606 Members
Second-largest Genshin Impact community! Join us for fun, chaos and events to earn Mora to redeem for merch and more!